MESH- An Art Event to Feed Your Soul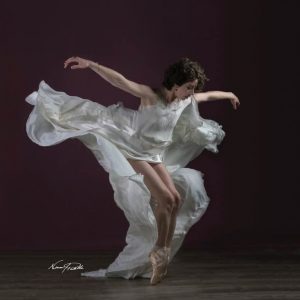 MESH: A truly immersive experience of Art, Fitness and Community
At Mind Body Soul Fitness, we believe participating in and supporting the arts is a way to feed the soul and help build community. This month we are excited to bring MESH, the brainchild of our Pilates teacher, Felicia McBride to the MBS Yoga Studio in King William this coming Sunday, January 28th.
A dancer herself, McBride brings together this collaborative effort described as "a fun and unique celebration of collaboration and creation featuring local artists providing site specific, pop-up performances throughout the night…. any art lover will be greatly satisfied!"
We asked her here to share a little insight on the event, her background and what she believes really matters in life. Click here to see the details in the Facebook invite: MESH
What inspired you to put this event together and what are your hopes in terms of it evolving?
I performed in October at an event in Austin with a few fellow dancers I know. I absolutely loved the outcome and energy of it. I instantly felt like San Antonio needed something like this and I felt strongly that I could make it happen…
I'd love to see it grow and move to different locations throughout the city… I'm also looking forward to being able to meet lots of artists in town, creating a new scene of performance and visual art.
How did you determine who to invite to participate?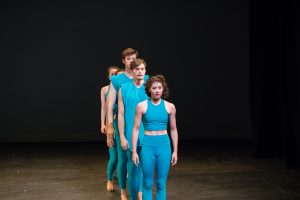 Choosing is tough!! For the very first event, I wanted to make sure that I knew the artists well and have met them in the past or have closely worked with them.
I also really pay attention to the style of the artist… and how it will mesh with other artists that I may have in mind… Also, what kind of vibe it might create in the room in turn.
I'm definitely not just focusing on the performers but more of the diversity of the audience that will come together to see their people performing.
When did you first realize you wanted to be a dancer and how has that grown from your initial thoughts on what that meant?
I first became a dancer when I was 12 after deciding that gymnastics wasn't for me. My coaches told my mom to put me in ballet so she did! I also saw the movie Center Stage and I wanted to do exactly what those dancers were doing.
Since then it is hard to describe in words how much that idea of me wanting to be a dancer has changed and morphed over the years. I've had moments where I've hated it and moments where it is the only thing I love. But I have definitely realized that it's an identity and a way of life and right now it's the direction I keep heading in.
When did you first start teaching Pilates with MBS Fitness?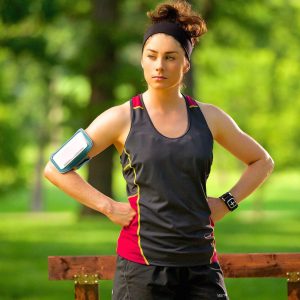 I first got involved with MBS in September of 2016. My husband and I moved to San Antonio that summer and I found MBS online and sent an email. I heard back from them and it was a pretty quick merge!
What do you see as the place of intersect between physical wellness and art?
When people venture out to see art or make art it creates a connection. A connection between two people collaborating, between an artist and their work, between the viewer viewing the art and the art itself. Those connections give people a spark to add meaning to their life, to talk to people, to care about other people.
The same happens in physical wellness, you go to the gym and see people you know and might see often, creating more connections. I really feel like the connection between people through art and physical wellness can be the driving force. I hope that made sense!
How do you see MBS Fitness contributing to the arts community in the future?
MBS is definitely contributing by hosting MESH and if we can keep this going consistently I think MBS would have a profound impact on the artist community!
What advice would you give someone who would like to get more involved in fitness, wellness or art but is not an athlete or artist?
Don't worry about being wrong or not doing it right. The fact that you're doing it in the first place is what truly matters!!
_________________
Thank you so much, Felicia! We are really looking forward to the event on Sunday. For more information about Personal Training, Pilates, Yoga, Bootcamp or Crossfit, click on the appropriate tab found on our homepage www.mbsfitness.net.