Harness Your Healing Skills With This Access Consciousness® Bars Workshop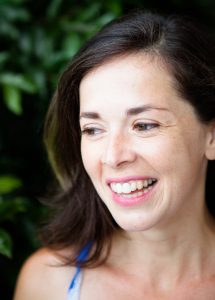 Monica Mata Gilliam
Meet Monica Mata Gilliam: performer, acupuncturist, and Access Consciousness® Certified Facilitator among many other things… basically- she's a mind-body and energetic wellness guru. And guess what, friends?!
This Saturday, February 17th, from 11am- 6:30pm, she leads a life-changing Access Consciousness® Bars workshop at our MBS Yoga Studio for ANYONE of any level of understanding of the health and wellness arts.
In addition to providing each participant with certification as a Bars practitioner (meaning they can either create an income-generating practice of their own or add this modality to their current health and wellness practice),  this class also provides 8 CEUs for massage therapists!
Below, Monica shares a little about her background and exactly what it is this Access Consciousness® Bars is all about. Definitely be sure check out the videos, too. This modality truly provides an incredible tool for participants to find their strength: Mind, Body and Soul.
Access Consciousness® Bar
After years of practicing Acupuncture, I came across the Access Consciousness® Bars. Originally I was curious to see which points this modality was using, and if they corresponded to the dynamic points across the scalp I was already familiar with. What I discovered was that, yes, they definitely do. But beyond that they are an entry into something that I have been searching for for a very long time. Namely, the recognition that within everyone is a phenomenal healer, that the body is an enormous gift, and that changing our lives and the world does not need to be a struggle.
Each of the Bars is a dynamic touch point into the energy system of the body. Simply holding onto these points can allow energy to move through the body in a different way. These days we have access to a wealth of systems that demonstrate ways to cultivate and move energy. From Yoga, Tai Chi, Meditation, Acupuncture, and more, to just dancing around your house, the therapeutic impact of being present with energy is being more regularly acknowledged and incorporated into people's lives.
Harness Your Innate Healing Capacity
Each of us has innate healing capacities. Simply being present with each other is an extraordinary gift. When you couple that with moving energy through the body in this incredibly powerful way, the gift we can be to each other expands exponentially. Yes!! How does it get any better than that?
What I so love about the Bars is that it is simple! And highly learnable. Anyone can do it. You don't need to go to grad school or weeks and months of trainings. In just one day, people leave with highly effective tools for creating change with their bodies, their lives, and the world at large.
For some more information, check out this short video:
And for those of you who would like to dive in even deeper to this world, here's a longer, quite beautiful video:
And for those of you with even more questions, reach out! You can contact me through my website at:  www.monicamatagilliam.com. I am available and excited to be bringing this work to San Antonio.
See you in class?
Monica Mata Gilliam