Feeding Mind and Soul: Gallery at MBS Hosts CAM Reception for Catalina Sour Vasquez

CAM Reception: Sensory-Surrealist Photographer Catalina Sour Vasquez
As part of our mission to fuse community building through art with the belief that total health and wellness is best achieved when not only challenging the body but also the mind and soul, MBS Fitness hosts a not-to be missed CAM reception for international sensory- surrealist artist, Catalina Sour Vasquez this Thursday, March 1st from 7:30-9:30 pm.
The French/Chilean photographer, transmits her singular vision into this year's Contemporary Art Month through the walls of the Gallery at MBS which shares the space of MBS Yoga Studio at 1115 S. Alamo St. in the King William art district. Light refreshments and lively music accompany the opportunity to meet the artist while enjoying her work. View Facebook invite with full details here.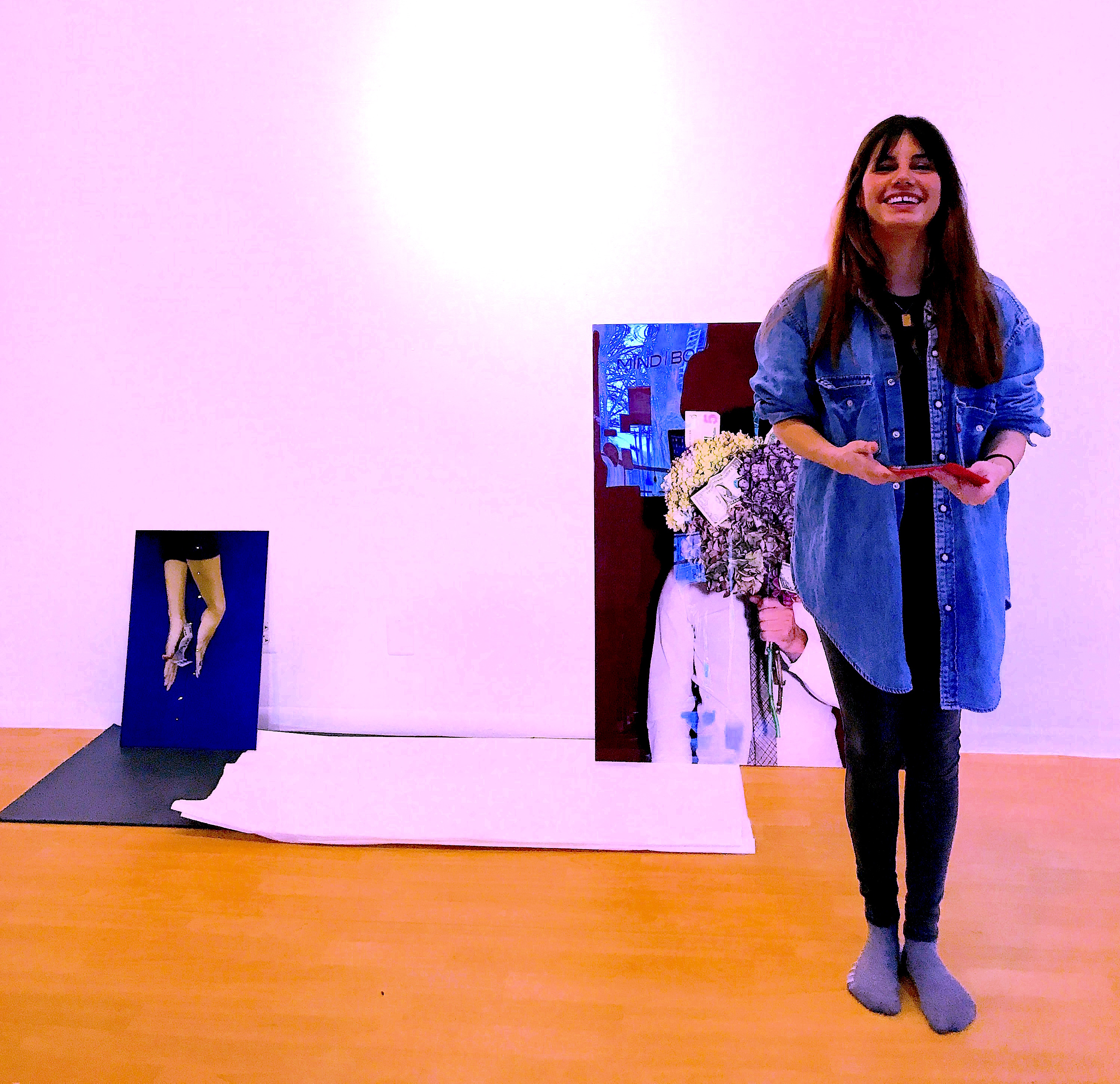 Excerpts from a Rivard Report article  on Vasquez offer more detail on the artist's work, process and her view on the role of the observer:
"Vasquez's series Projets Dissolvants is the catalyst for what has become her own unique, surrealist style. Superimposing imagery that caters to the senses with her delicately designed mise en scene, while utilizing color and über surrealist elements, she allows the viewer to focus on one specific, if not subconscious, component of the photograph – often addressing the social impact of our mundane everyday lives and the toll that it infiltrates on our mental and physical well being… She will shamelessly critique society's tendencies for mass consumption utilizing a candy coated stage that is easy for us to digest…and almost impossible to resist." – Hillarey Jones
Words by Catalina Vasquez as translated by Hillarey Jones:
"…Self-taught, I could usually be found in the dark corners of concert halls and Parisian soirées seeking out the light. The first clicks of the shutter were filtered bursts of adoration, which, as expected, initially pushed me to turn my objective towards the world of fashion.
As a creative process I focus on one moment, an idea that develops meticulously. Artistic enlightenment does not come to me as often as I would hope; nonetheless, the work manages piece by piece to finally resonate with the sound of a photo…
…I would almost consider it an exercise quasi Kamikaze, nearly impossible, the idea of putting subtitles to my work. Ideally, the imagery is left free and open for a fleeting glance or in depth reflection, creating a meaning that is fundamental to the viewer personally…
My photographs are ephemeral pinpoints of life where my point of view is frozen and the spectator initiates his own right and ability to communicate them…"
To read the full Rivard Report article, click here.
Explore more of Catalina's work by visiting her website at www.catalinasourvasquez.com.
To learn more about MBS Fitness, Yoga, Pilates, Crossfit or Community and Art Events, visit us at www.mbsfitness.net.
We look forward to sharing this powerful work with you at the CAM reception this Thursday. Gallery hours are by appointment but you will typically find someone there between 11am and 5pm during the week. Give us a shout at 210.412.0398 before you head over to ensure you'll have the chance to view the work.