MBS Yoga Clothing Swap Social!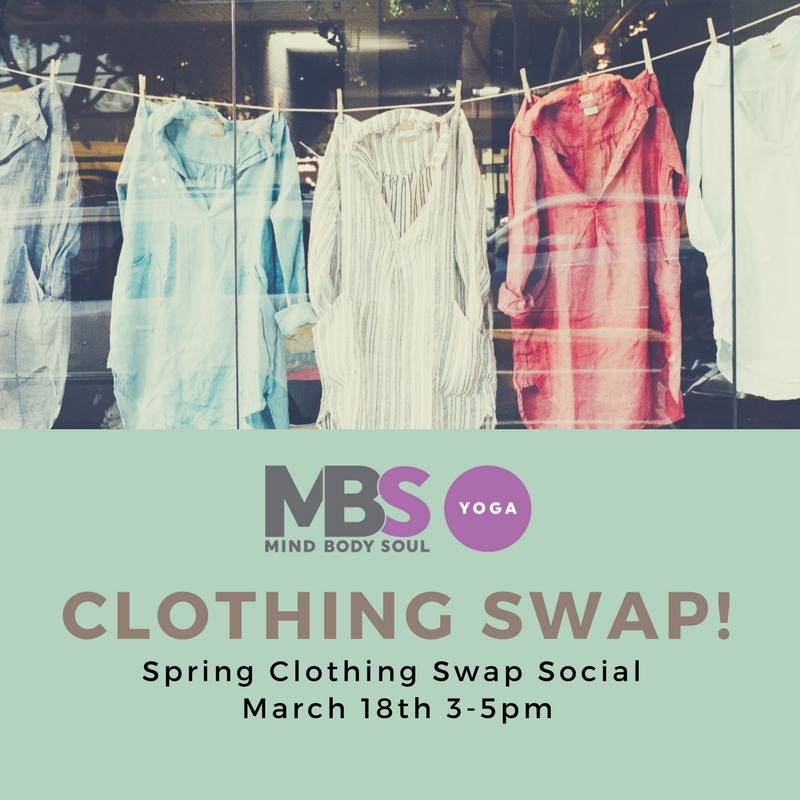 Make some friends, score some amazing new-to-you digs and clear out the clutter all at one time! Gather all those gently used garments girl and get on over to MBS Yoga!
If they no longer fit or if you just don't wear them anymore, it's time to pass them on!
Bring whatever clothing / items you are ready to part with. You'll have the opportunity to look through others' hand-me-downs as well!
Any clothing left over you will have the option to bring back home with you, or feel free to leave them behind and everything will be donated to the Salvation Army.
Please consider bringing a dish / snack to share!
Shoes, clothes, purses, wallets, hats, jackets, work out clothes, dresses, suits, warm pajamas, books, knickknacks, whatever..
Reduce. Recycle. Reuse.
Sunday March 18th 3 – 5PM