MBS Yoga Community Pop-Up Class!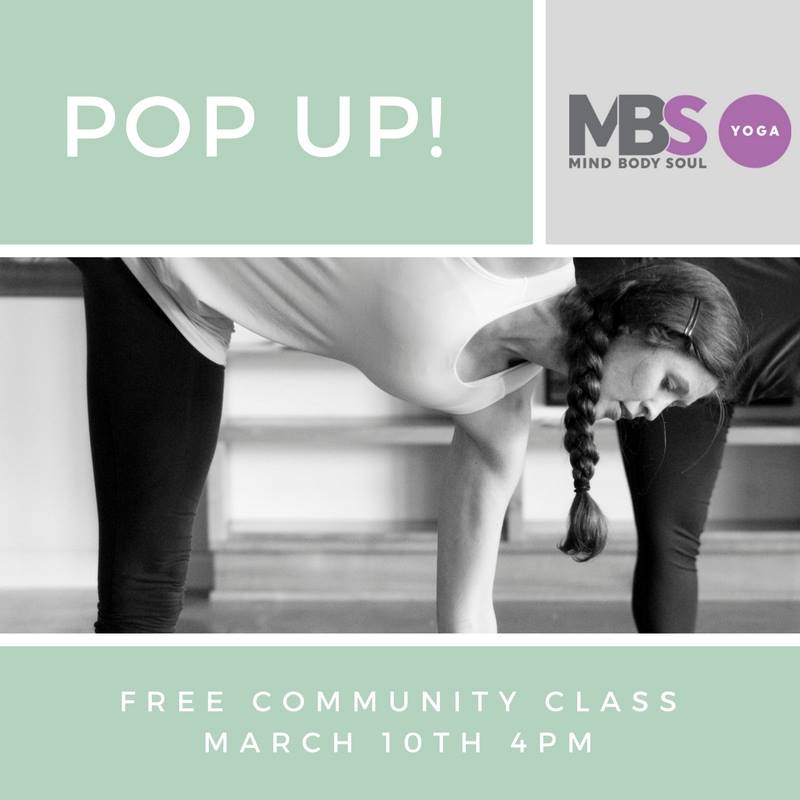 Join the MBS Yoga Team for a complimentary community class. Each class will feature different instructors and styles and will be not only FREE and open to the public, but open to all-levels of yoga practitioners. RSVP here!
Join MBS Yoga Teacher Martha Combs in this FREE community yoga class.
Please Note: MBS will create media content during these complimentary classes. Please be prepared for the class to be photographed and/or filmed. We will ask you to sign a model release form before participation.
Looking forward to seeing you there!