Big Changes for San Antonio's Yoga Community: MBS Yoga + Mobile Om?!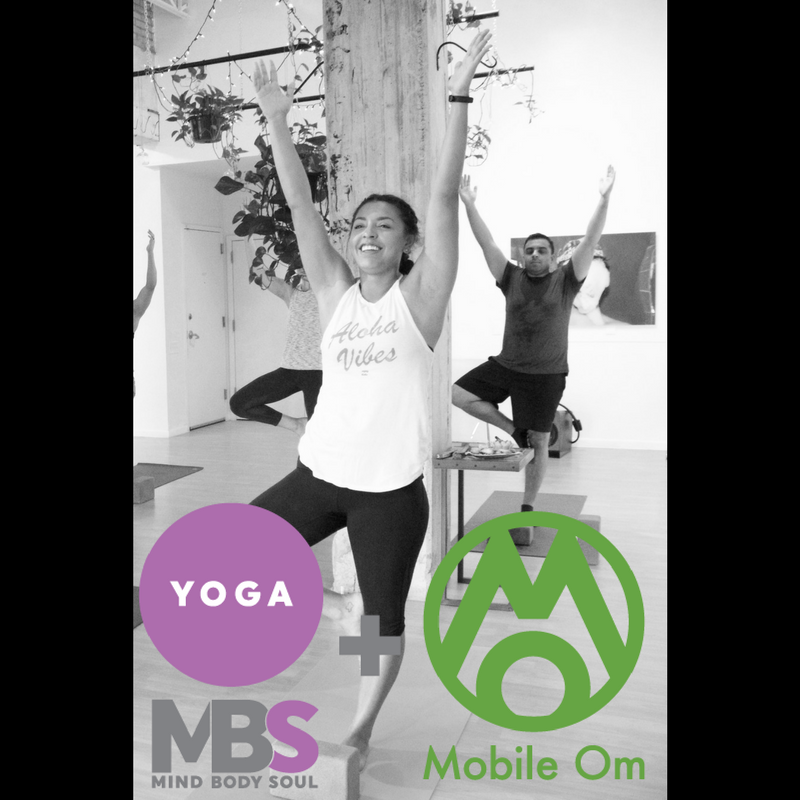 A YOGA STUDIO ALLIANCE TO BETTER SERVE
SAN ANTONIO
Kula is a Sanskrit word that can be translated as "community," "clan" or "tribe." In the yoga community, a kula is considered sacred because the members come together freely, with intention and a shared sense of purpose.
In the spirit of kula, Mind Body Soul Yoga and Mobile Om are pleased to announce our new alliance, complete with programming co-presented by both organizations. Watch both of our websites for pop-up events and new class series. In May, we will launch Soulful Sundays, a new iteration of Mobile Om's Sunday Sangha, inviting a little more soul into your yoga practice at the MBS Studio. In August, MBS will host Mobile Om's Fall 200 Hour Teacher Training.
Click Here to Buy Your MBS Fitness Membership
PERKS FOR YOU: DISCOUNTS + MORE EVENTS & CLASSES
Students and members of Mobile Om will get 10% off their classes at MBS, and students of MBS YOGA as well as members of MBS Fitness will get 10% off Mobile Om classes wherever they go!
Pick up your 10% Discount Card at Mobile Om events or at MBS Yoga in King William (1115 S. Alamo).
UPCOMING MBS YOGA + MOBILE OM EVENTS:
First Friday:
May the 4th Be With You! 6-7 pm yoga class followed by social hour
Soulful Sundays:
Sundays, 12-1:15 pm Starting May 6
Mobile Om Community Classes:
Saturdays, 2-3 pm thru May 19
Mobile Om Teacher Training
Information Session: May 20, 1:30-3 pm
*Mobile Om Teacher Training begins August 3- Early Bird discount if paid in full before May 30th!*
We'd love to hear from you. What kind of joint events would you like to see in the future? Please share your thoughts, questions, observations below in the comments section!