Contemporary Art Month at MBS
Once again, MBS Southtown will host new openings and performances for Contemporary Art Month! Both events will be held at The Gallery at MBS Yoga, 1115 S. Alamo St., Suite 2212, and are open to the public.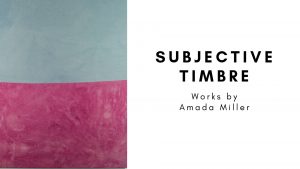 Subjective Timbre
Works by Amada Miller
Opening Wednesday, March 20
6 pm – 8 pm / FREE
Subjective Timbre is an exhibition of works based on the color dualities of Johannes Itten's theory of color. Using naturally derived and synthetic dye processes, Miller will employ fiber and sculpture to explore an individual's preferred color combinations. This exhibition will also present a movement-based performance influenced by Itten's core belief system of the Mazdaznan Health & Breath Culture. Itten taught a group of stretching and posing exercises to his students on the roof of Bauhaus in Weimar, Germany from 1919 to 1923 called The Egyptian Postures, movements that are claimed to be descended directly from the Pharaohs.
Amada Miller is an artist based in San Antonio, Texas. Her work has been exhibited at Agora Gallery, AP Art Lab, Artpace San Antonio, Blue Star Contemporary, Capsule Gallery, Flight Gallery, French & Michigan, the McNay Art Museum, Palmetto Center for the Arts at Northwest Vista College, Sala Diaz, and The University of Texas at San Antonio. She recently completed a residency at Künstlerhaus Bethanien via Blue Star Contemporary's Berlin Residency program, where she worked closely with curators and research staff at the Museum für Naturkunde Berlin. Future solo exhibitions include Blue Star Contemporary (San Antonio, TX), Cinnabar (San Antonio, TX), Useable Space (Milwaukee, WI) and Porcino (Berlin).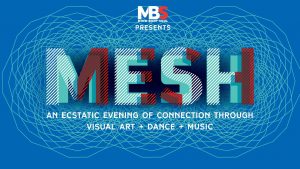 MESH
Wednesday, March 24
6 pm – 8 pm / $10
MESH is a unique and exciting evening filed with live music dance and art! Come and support local artists collaborating together to create something new just for this event. There will be eight artists total performing throughout the night together, don't miss them!!! Tickets are $10 cash at the door and there will be wine and beer for sale! Doors at 6pm and first performers go at 6:30.
Artists performing this evening are…
–Alexa Capareda and Adam Carrillo
–Brandon Guerra and Felicia McBride Guerra with Choreography by Amy Schulster
–Hayley Ader and Jaime Parker
–Albert Lamar Corbett and Michael K. Gomez