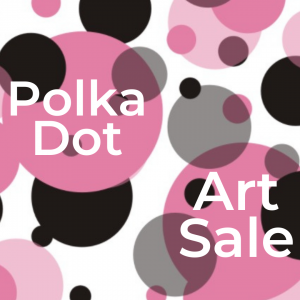 Continuing our goals of developing new ways to reach the community through the arts, we are excited to announce our first art event of 2021. Coinciding with Contemporary Art Month San Antonio and progressing across borders, regions, and new spheres of interaction. 
March 25 @ MBS Gallery:
 NFT Sculpture Release 
 Is There Life on Mars: by Jose Balli
Sales in Crypto are 25% off!
The rise of the digital age brings forth a future of decentralized possibilities for artists. Never has the opportunity for artists to receive payment in a multimodal way been so equitable and attractive.  
NFTs, or "Non-Fungible Tokens," are one-of-a-kind tokens that represent a unique good or asset.  NFTs can be bought and sold by collectors. The use of blockchain technology keeps track of provenance and ownership of the art without limiting an artwork's ability to freely circulate in the digital realm.
The secondary trading of digital art using NFTs allows the artist to collect royalty in perpetuity on all future re-sales of the artwork and opens up a transformative secondary market for artists that rewards them financially when their work grows value.
Jose Balli's latest collection of NFT's digital sculptures look to explore humans' fascination with Mars. Balli looks to bridge geological characteristics of the Martian surface to analogous hematite found on earth. He explores the hematitic mineral as monoliths that bridge the human being and the future of Martian exploration. 
April 24 @ Galeria Blanco Colima (Colima 168, col. Roma Norte, CDMX )

Clandestine Pop-up: MBS Collection in Mexico City. 
May  27  @ MBS Gallery

Clandestine Pop-Up: Works by variety of artists, exhibition curated by Clandestine Gallery