Teacher Spotlight: John Garza brings a passion for technique to Pilates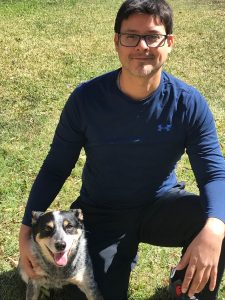 John Garza is a Pilates Instructor for MBS Fitness. John's love of physical education, exercise and the science of movement made Pilates a great fit for him. He brings with him experience as a physical education data collector, a personal trainer, and a youth football coach. For John, Pilates offers the best combination of building strength, with flexibility, while developing a fine tuned awareness of the core that makes it a great addition to your fitness routine. John teaches private Pilates sessions, group Pilates reformer classes and—new on the MBS schedule—group Mat Pilates classes at the Southtown location.
Here are a few reasons John says we could all use some Pilates in our lives:
Pilates is easy on the joints, explores range of motion and strengthens the body gently. making it perfect for recovering in between higher impact workouts.
Pilates helps you develop body awareness, which improves balance and coordination.
Pilates encourages more efficient movements. For example, runners tend to use too much knee when more pelvic complex strength is required.
Check out John's Group Reformer Classes in Southtown Tuesdays at 7 pm, Thursdays at 7 am, and Saturdays at 9 am.