MBS Announces New Member Benefits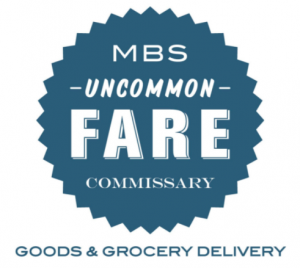 Resilience: the capacity to recover quickly from difficulties; toughness.
We've got it! 
MBS has never been just a gym. For 15 years, we have worked to provide our members and clients with the highest quality, holistic health and wellness services for your Mind, Body and Soul. As we all make adjustments to this new unprecedented time, MBS has revived Uncommon Fare—healthy grocery staples and supplements delivered to your door as a part of your membership. As a locally owned business, our relationships are what matter most. We hope this new service fills a need as our community takes shelter at home.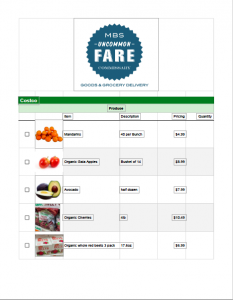 NEW MBS Member Benefits now include free delivery of groceries from our approved healthy Commissary List. 
The items on the approved commissary list are the very best options for you right now to enhance your immune system and keep you strong. We will be adding to this list in the future as we get up and running.
How it works
For your $70 monthly membership, you have access to this essential service.
Prices listed for groceries and supplements are the WHOLESALE* prices. MBS is not marking up the cost of any of these items.
Items will be purchased through your MBS account. Contact Alex (alex@mbslife.com) to add money to your account.
If you choose to pay by credit card there will be a 5% increase on the listed price from the grocery.
Download the FILLABLE PDF COMMISSARY LIST and fill in your order. Send your list to info@mbslife.com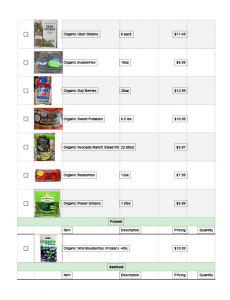 DELIVERY SCHEDULE:   M-F  2-5 pm
Delivery for last names A-L will be Monday/Wednesday. 
Delivery for last names M-Z will be Tuesday/Thursday. 

Friday will be delivery for everyone.
Email your order to info@mbslife.com by NOON the day before your desired delivery day, according to the schedule. Your account will be charged, and your groceries will be delivered in the soonest possible time slot.

* doTERRA essential oil products are listed at retail prices; however, we can help you create an account to get wholesale prices for those things.