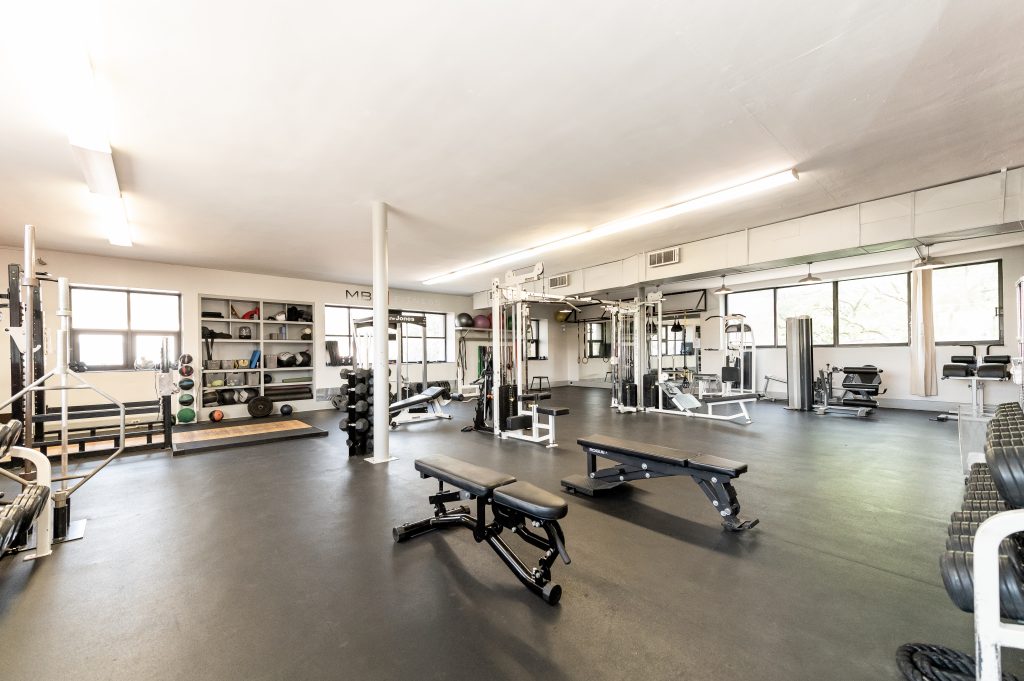 The gyms are super clean and there's plenty of room for you to workout safely! MBS remains committed to the health and wellness of all our clients, trainers and teachers. We have taken the following extensive safety measures:
ENHANCED CLEANING:
Regularly and frequently cleaning and disinfecting all regularly touched surfaces, such as doorknobs, tables, chairs, and restrooms. Our cleaning staff will be on site daily.
Disinfecting all items that come into contact with customers.
Providing equipment cleaning products throughout the gym for use on equipment, including dead weights.
Making hand sanitizer, disinfecting wipes, and soap and water readily available to clients, trainers and teachers.
The HVAC has been cleaned and air filters replaced.
Posting readily visible signage to remind everyone of the best hygiene practices.
SOCIAL DISTANCING:
Workout equipment is spaced to provide for at least 6 feet separation between clients.
Signage facilitating increased spacing is being placed throughout the gym.
Monitoring the occupancy of the various areas of the gym.
ADDITIONAL PRECAUTIONS:
Guidance for trainers, teachers and clients to adhere to health and social distancing requirements.
Weekly deep cleaning and anti-microbial cleaning every other week by Clean RX.
We are looking into installing a UV light system to purify air going into the HVAC system.
No-touch thermometers will be provided at the entry of each location.
For your own safety, we recommend clients take the following precautions:
Stay home if you are not feeling well.
Wash your hands or use hand sanitizer when you arrive to the gym.
Wear a mask and gloves while working out if other people are in the gym with you.
Wipe down equipment with Clorox wipes before and after you use it.
Sneeze or cough into your arm or sleeve.
Some Personal Trainers will begin seeing clients in the gym soon. Please contact your trainer or Alex@mbslife.com for more information.