MBS Community Altar commemorates our shared losses of the past year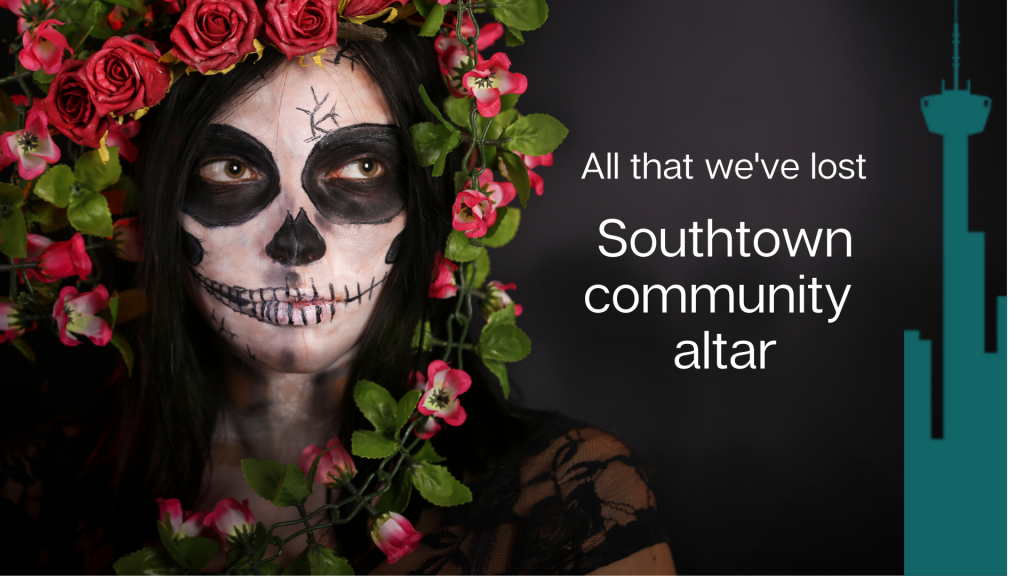 It's October, in a year no one can say has been easy. The Covid-19 pandemic has impacted all our lives in so many ways.
After more than six months of economic contraction, psychological strain and a certain amount of isolation, we at MBS are feeling called to community, and also to the need to acknowledge the collective loss we have all experienced throughout this time. Many lives have been lost to Covid-19. Many businesses have suffered or closed up all together. All of us have felt the pain of isolation, the stress of ongoing uncertainty, and the real hardship of this pandemic on our lives.
This month, MBS is creating a Community Altar for Día de los Muertos outside the Art Gallery at out Southtown location. The altar will memorialize and celebrate the lives and businesses lost over the past year, including those who succumbed to the virus.
We invite you, our members and friends, to send us a photo and/or the name of anyone you'd like remembered on this special community altar. 
The altar will be up for you to visit and contribute to starting Friday, October 30, and stay up through First Friday, November 6. On those evenings, the Gallery will be open and you can see our latest exhibit. But, we invite you to come by any time! The altar will be outside in the breezeway for anyone to see it or add to it without a crowd.
Please contact Lesley at lesley@mbslife.com to add a photo or name of someone you'd like to remember, or to make any other small contribution to the construction of the altar.