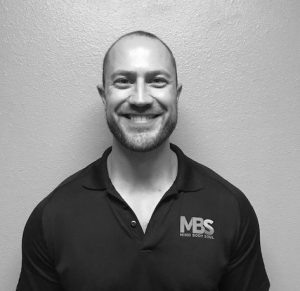 MBS: What made you want to be a personal trainer?
TP:  After serving ten years in the Air Force, I had to make the decision to continue my career in the military or get out and go after something I was passionate about — fitness. I followed my gut and decided to become a personal trainer. As I started to carve my own successful route in fitness, more and more people came to me looking for guidance and, in whatever way I could, I always assisted them and I loved it.
MBS: What is your unique approach to your clients?
TP: I listen to my clients' needs and create a plan of action. I want to empower my clients through transformation and help them see themselves in a different light, which leads to a positive experience and positive changes.
MBS: What advice to you have for people who want to make dramatic changes in their health and wellness?
TP: Focus on your processes in life.  What are your habits, your friends, your daily narrative? If you change up your daily routine, exercise and healthy eating will begin to change as well. Also, if you want a dramatic change, pick a dramatic goal. If you wanted to climb Mt Kilimanjaro or run a marathon, get with a coach who can help you create a realistic plan and put it into action. Pick a date, tell people what you're going to do, and make it real.
MBS: What stretch or warm-up/cool-down move should everyone be doing as part of their routine?
TP: Pick a routine that works for you. Go with what your body needs and keep it as short as necessary. I see people that spend way too long warming up sometimes. A warm-up should focus on achieving the range of motion you need and doing a few warm-up sets to slowly increase your heart rate. Then it's go time. A quick warm-up should be around 6 minutes. The older you are and the more mobility issues you have, of course, the longer the warm-up will take. In short, it's different for everyone but don't spend 20 minutes running or walking for a resistance workout.
MBS: What motivates you every day?
TP: Many things motivate me! More often than not it's the people I see getting out there and getting the job done even though they could have a million excuses.  Yesterday, I saw a lady jogging down the sidewalk pushing a stroller. The day before that it was my 89-year-old client who has never missed a day or canceled even once even though he has a walker, a bad knee, bad shoulders, and is well, getting kind of old.
MBS: How do you motivate your clients?
TP: By showing them that fitness can be fun and at the very least, it can be a habit or experience that enhances the rest of life.
Want to work out with Travis? You can usually find him at the MBS Fitness Alamo Heights location!