Pilates Strategies for Scoliosis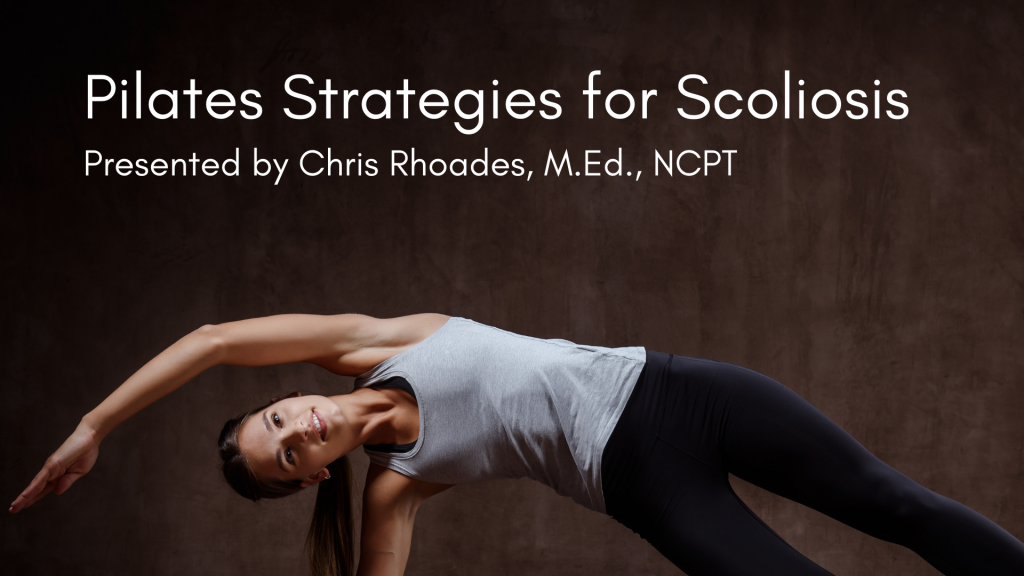 Strategies for Scoliosis is a continuing education workshop for Pilates instructors.
Saturday, October 3,
1-4 pm
@ the Pilates Studio at MBS in Alamo Heights
(5025 Broadway)
$125
The majority of our clients possess physical asymmetries – skeletal and/or muscular. It is extremely common for clients to enter our training with no knowledge that they have scoliosis (especially if they've been asymptomatic).  It is outside of our scope of practice to diagnose – we observe our client's alignment and movement patterns, guiding them with appropriate release work and strengthening exercises.
Strategies for Scoliosis will provide through lecture, demonstration and practical applications approaches to working with those asymmetries.  General assessment techniques to identify where asymmetries exist will be discussed. Mat & Reformer exercises to address what muscles need to be lengthened and what muscles need to be strengthened for better alignment will be the interactive part of the workshop. There are no CECs associated with this workshop.
The objective is for each participant to leave the workshop with practical knowledge and tools to help their clients (or themselves!) at the next session.
*Due to COVID-19 circumstances, masks must be worn throughout the workshop at all times.  Students will bring their own mat & 2 hand towels.  You will have the choice as to whether Chris will manually cue you.
Presenter:
Chris Rhoades, M.Ed., NCPT
Gold Certified PMA (now National Pilates Certification Program) since 2005
Balanced Body Education Master Teacher since 2010
Polestar Comprehensive Certification 2005
ACE Certified Group Fitness Instructor since 1992
ACE Certified Personal Trainer since 1994
ACE Certified Health Coach since 2017