Refresh Your Mind, Restore Your Body and Revitalize Your Soul: Autumn/Winter Edition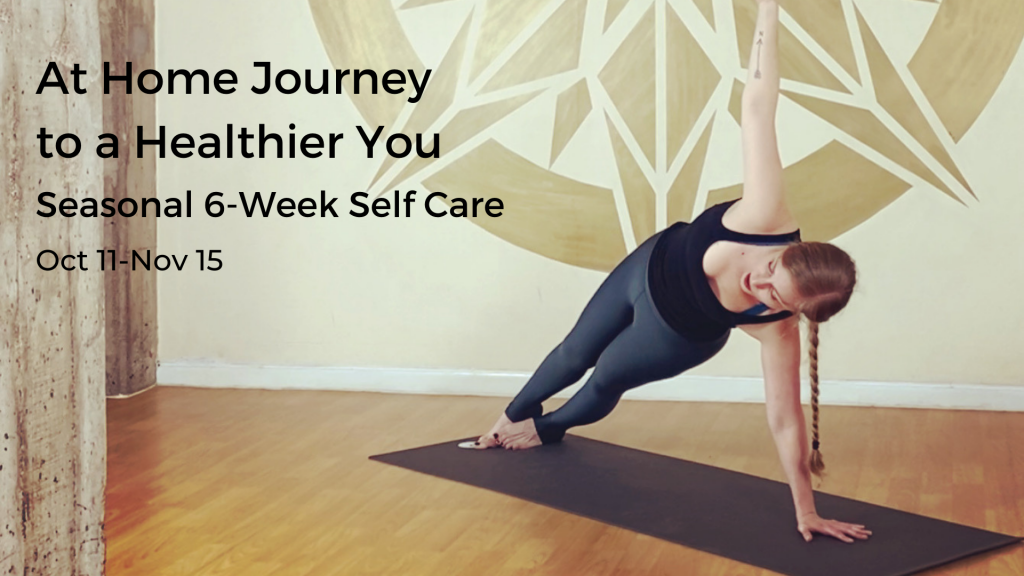 by Rainbow Chilton
The holidays can be an overwhelming time for all of us. We have a tendency to approach the season of giving more like a season of excess. I created this edition of the Mind Body Reset to finish just before the holidays so we can approach this year with focus, self awareness and the strength to enjoy it all while maintaining balance and having the insight to make healthy choices for your mind, body and spirit. (All while looking and feeling your best!)
The At Home Journey to a Healthier You is a 6-Week Seasonal Self Care Program designed to give us the tools to reclaim our lust for life, and recommit to our goals.
What you get each week:
1 5-20 minute guided meditation
1 20-minute Pilates workout
1  Quick & Effective Yoga Practice
1 Full Length Yoga Practice
1 Recipe Demo
Meal and workout trackers
Journal/Writing prompts and other self-study activities
Access to a private Facebook Community
Your own accountability partner
How to use this program
Each week will build on the previous. At the beginning of each week you will be sent a series of links to fresh new videos, fitness and nutrition trackers, as well as journaling prompts and healthy meal tips and recipes to do at your own pace, on your own schedule. We will use a combination of daily yoga practice, meditation, pilates workouts, and seasonal self care practices to keep it fun and exciting! This is a combination of all my favorite tools to help cultivate mind body awareness, strength, flexibility and mindful intention. I want to help you plant the seeds of change and grow into the best version of yourself physically, mentally and spiritually.
Weekly Support Meetings
We are better together! We are almost always more successful with the support of our community. Each week we will meet for an online zoom chat. It will be composed of a short yoga and meditation session followed by a group discussion on, well, whatever has come up for you during the week. Sharing best practices and just venting frustrations, roadblocks, or alternately celebrating wins, both large and small, are a wonderful way to share your journey with a supportive community and help keep us accountable.
I will also be creating a private Facebook group so we can connect as often as we are inspired to, and share whatever will help us along the way! Change can be uncomfortable sometimes, but it can also be fun and exhilarating! With patience, compassion and support, we can absolutely manifest the life we want!
Your Investment
This intelligent, holistic self-care program costs just $95.
Sign up for this amazing program here!
Contact Lesley@mbslife.com if you'd like to discuss a payment plan.