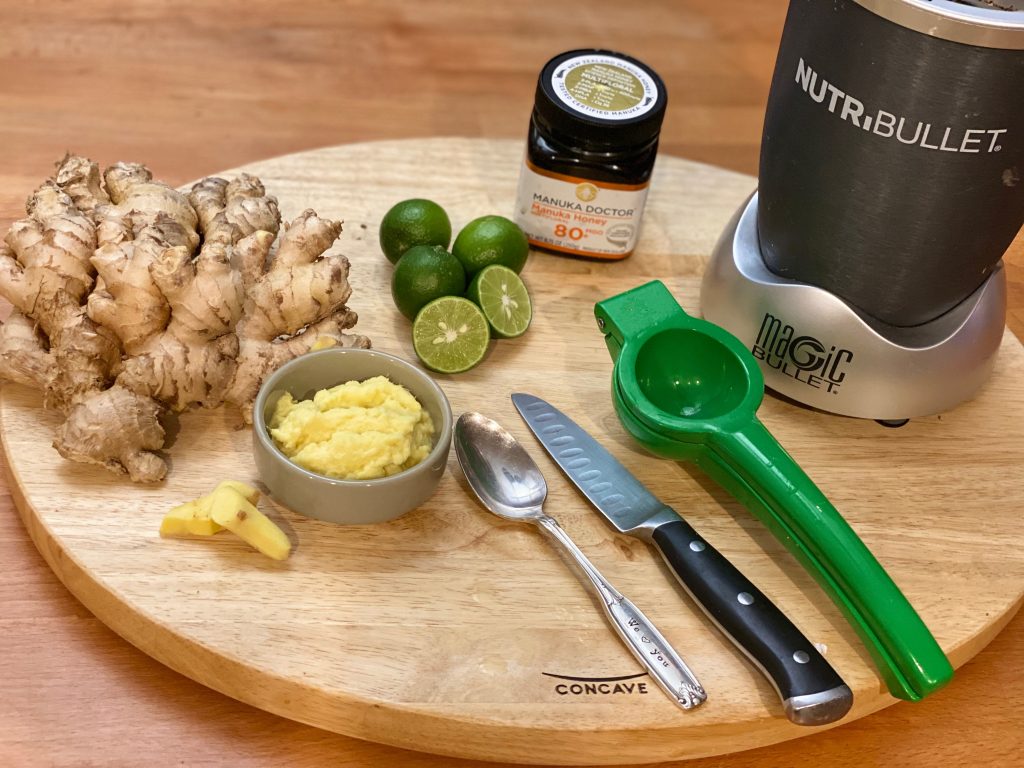 Our Healthy Commissary List options are expanding! 
Make this delicious, immune-supporting ginger tea from ingredients from Uncommon Fare
Ingredients 
Organic Ginger
Organic Lime
Manuka Honey
Steps 
Peel Ginger
Cut Limes
Blend ginger and lime juice
Creates ginger paste
Boil Water
1 teaspoon of ginger paste per cup of tea.
Add half teaspoon Manuka honey
Add hot water
Enjoy!
For details on ordering healthy groceries from Uncommon Fare, click here.