MBS Summer Reset: A 6-Week Challenge with Rainbow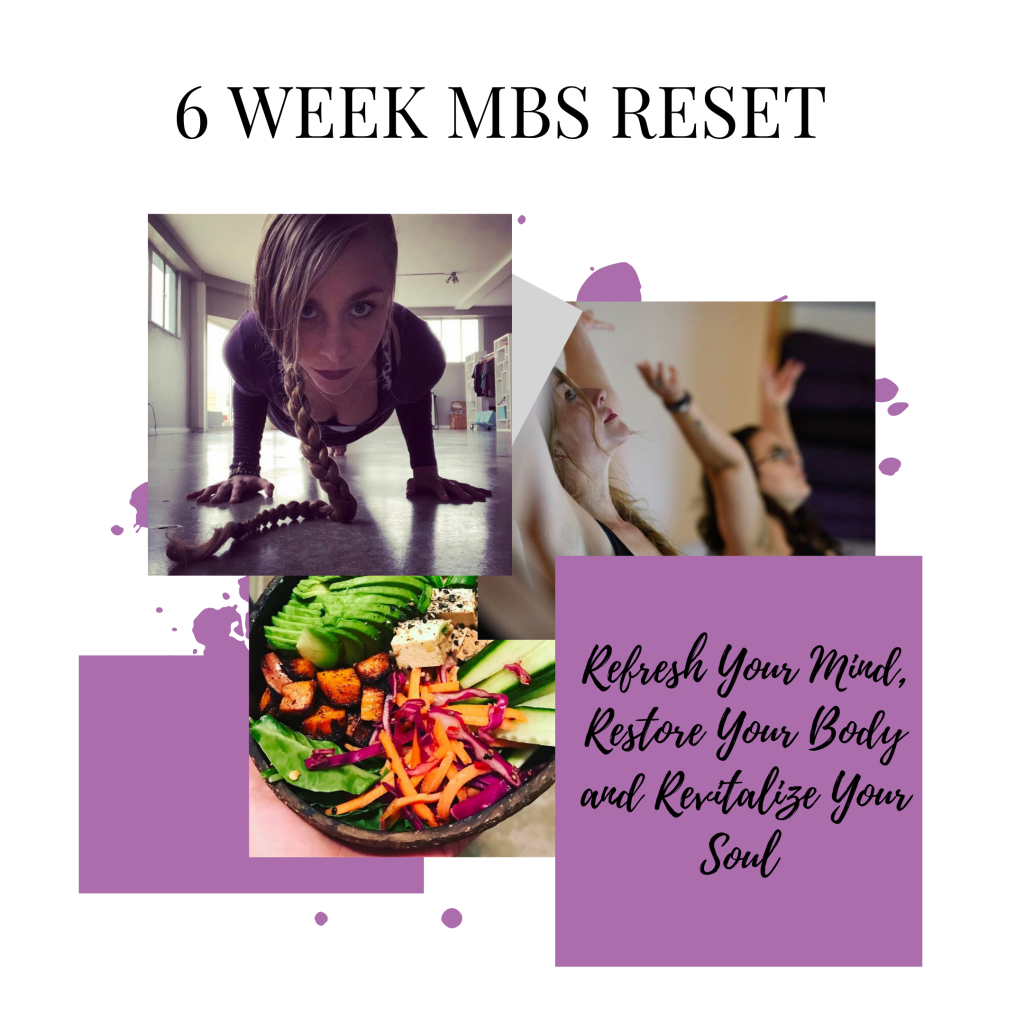 Refresh Your Mind, Restore Your Body and Revitalize Your Soul with Rainbow!
Starts July 12
We all hit times in our lives that we lose our motivation and drive. It is completely natural. We operate in cycles, and sometimes life seems to throw so much at us it can really throw us off our game.
The 6-week MBS Reset is a holistic methodology designed to give us the tools to reclaim our lust for life, and recommit to our goals.
What you get each week:
1  5-minute Guided Meditation
1  20-minute HIIT, dynamic mobility, strength or mat Pilates workout featuring other fantastic, highly skilled MBS trainers and instructors
1  20-minute Quick & Effective Yoga Practice
1  20-minute Mat Pilates Gorgeous Core Workout
1  60-minute Full Spectrum Yoga Practice
1  Healthy Recipe Cooking Demo featuring ingredients from our Healthy Commissary List
Meal and workout trackers
Journal/Writing prompts and other self-study activities
Access to a private Facebook Community
Get the whole 6-week series for $95. Sign up here!
If you aren't up for all 6 weeks, try a week at a time a la carte, $25 each! Sign up here: