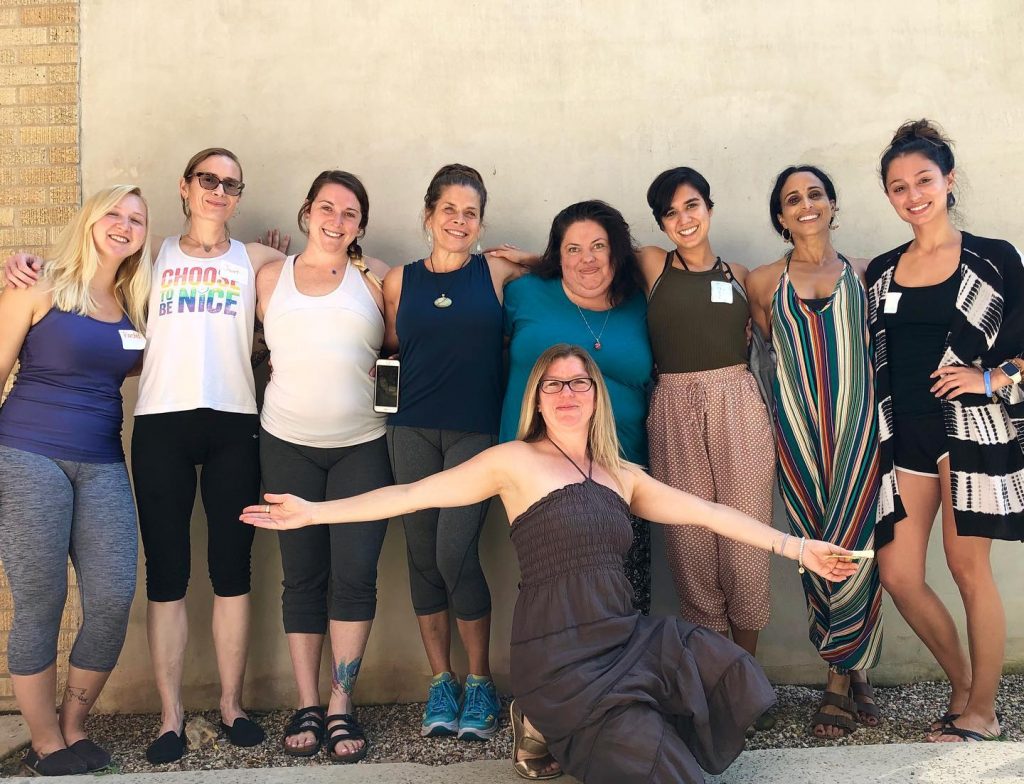 These nine women completed a three-day training to become facilitators of the transformative self-esteem and positive body image program, Embody Love Movement (ELM). MBS Yoga Director Lesley Ramsey is spearheading the work to provide this program to girls and women throughout San Antonio.
At MBS Fitness, we believe wellness requires a holistic approach that integrates the needs of Mind, Body and Soul. We think ELM is a great fit for us and a fantastic way to expand our approach to wellness into the broader community.  Embody Love Movement's mission is is to empower girls and women to celebrate their inner beauty, commit to kindness, and contribute to meaningful change in the world. The program is based on a foundation of media literacy education, teaching girls and women to think critically about the idealized standards of beauty that we are bombarded with on a daily basis. It incorporates powerful interactive, participatory exercises that enable participants to confront their own body image fears and misbeliefs, and begin to internalize a healthier perspective.
Our plan is to reach girls and women where they are—at school, in sororities, girl scout troops and at work, so that they have an organic community of support for continuing the work with each other and with MBS.
Please contact Lesley Ramsey for more information about the program, or to schedule a workshop!