MBS Pilates Expanded Program Launches This Weekend at Southtown
Big changes are underway for the MBS Pilates Program! Major renovations at our Alamo Heights location are making room for a greatly expanded Pilates program co-created by our own Richard Garcia and Micheon Cahill. Get a sneak preview of what's in store at the soft (re)opening of our Southtown Pilates Studio this weekend!  Check out this video with Richard and Micheon discussing how they met and what they've got cooking for the Fall!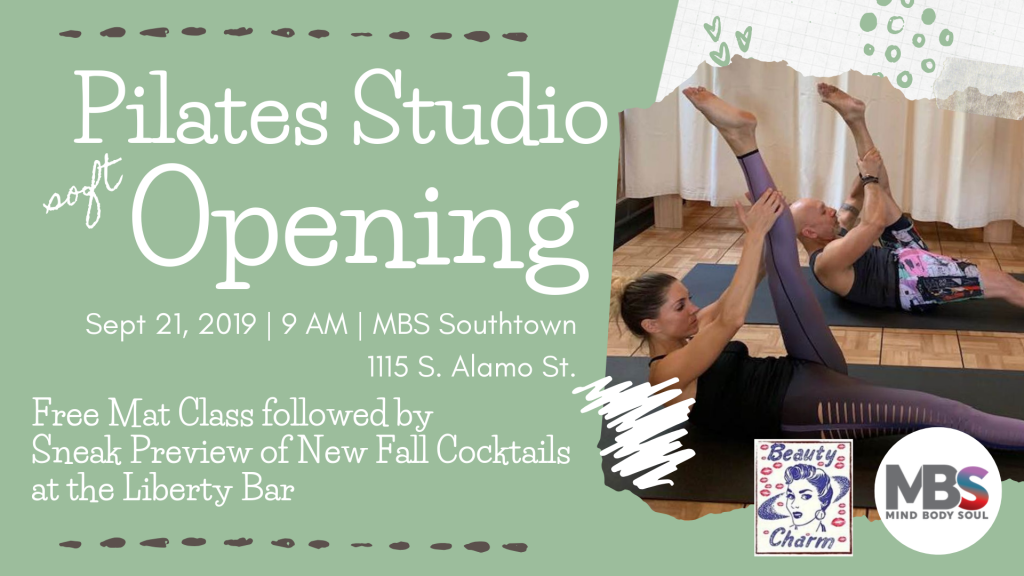 Micheon and Richard will be rolling out new classes using the Reformer, Cadillac, and Jumpboard as well as Mat Pilates and Cardio Pilates—more than 20 classes each week! With so many classes to choosefrom, you'll want options for purchasing packs of classes. We've got those, too. Right now, join as a Founder and get three months of unlimited classes for just $129!
A la carte pricing :
Drop-in class: $35
10 class package: $280
20 class package: $490
New Client Unlimited Month: $129
1 month unlimited: $199
Or, you may purchase a subscription package and pace yourself with 4 or 8 classes each month:
4 Classes per month $89
8 Classes per month $149